Formaggio Ovino Stagionato al Tartufo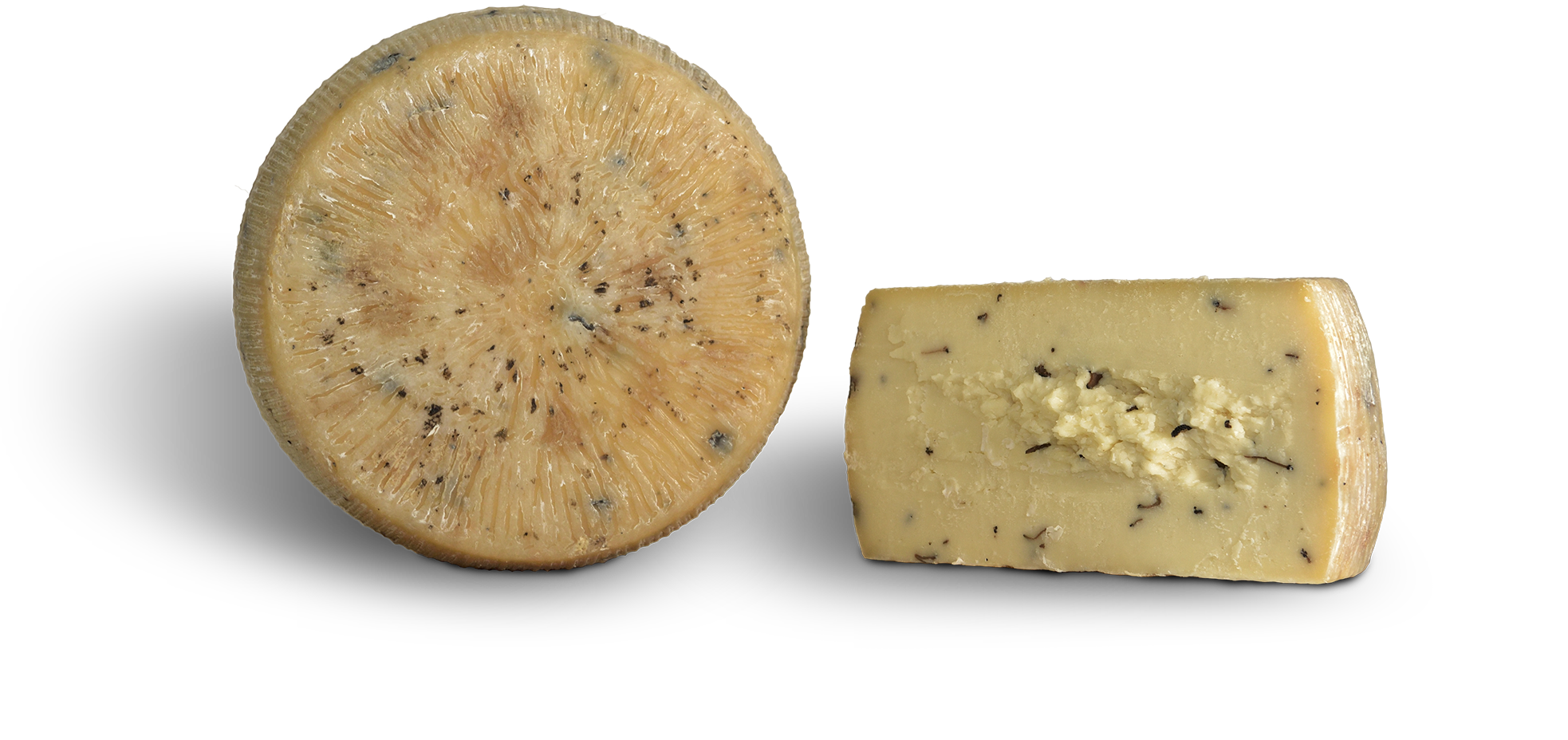 I pascoli di Sardegna incontrano l'Appennino ed ecco nascere un formaggio raffinato, impreziosito con scaglie di tartufo, dal sapore particolarmente intenso con note che ricordano il sottobosco, i muschi, l'autunno incombente. Adatto per intensi stuzzichini o come gustosa rifinitura di antipasti.

The Sardinian meadows meet the Apennines, in this sophisticated cheese. Embellished with truffle flakes, which give it a particularly intense flavor, its notes are reminiscent of a fresh autumn. Suitable for intense appetizers or as a tasty finish for hors d oeuvres.