Formaggio Ovino Stagionato Pepato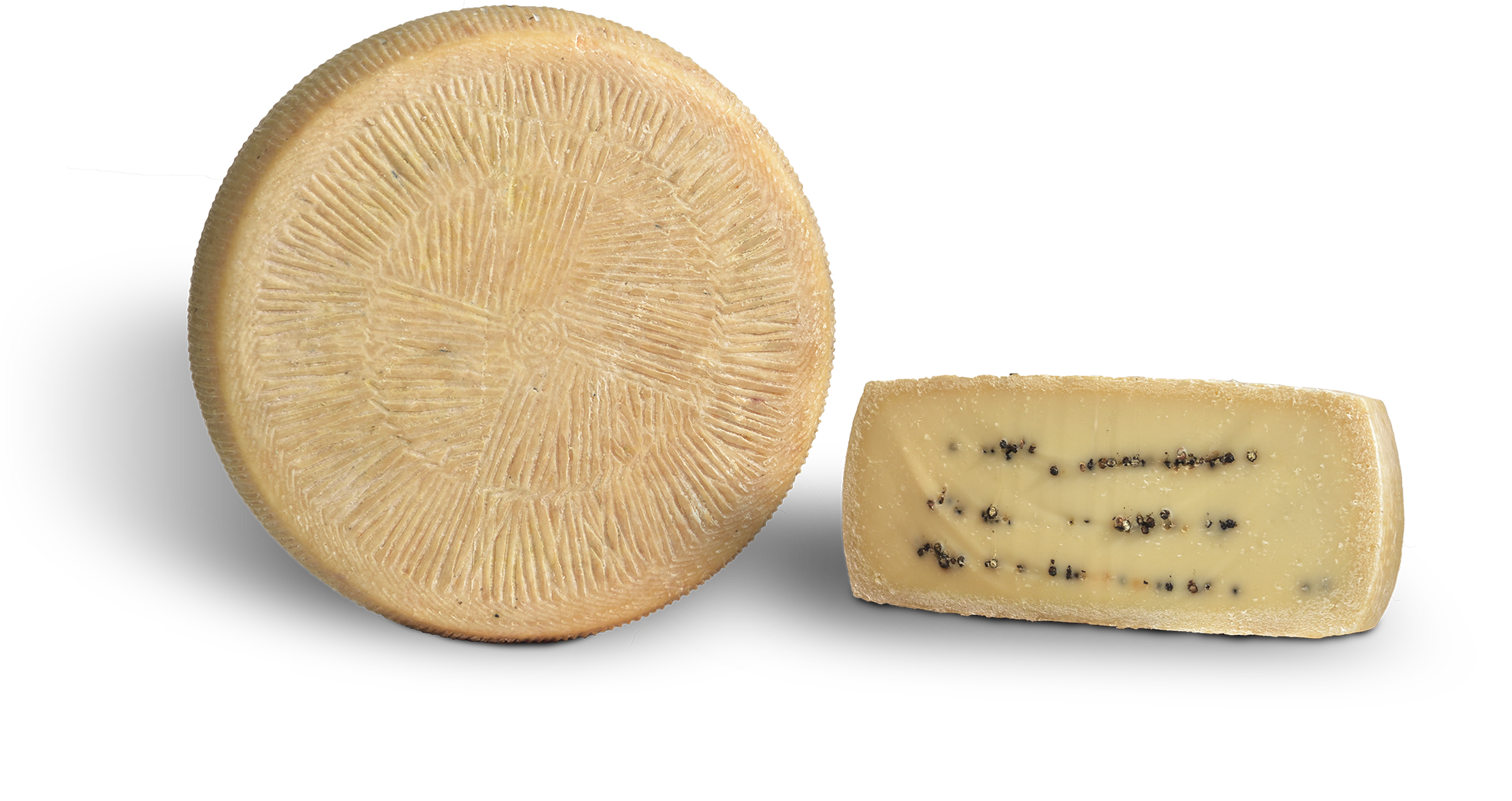 Nella sontuosa inconfondibile forma esprime un perfetto connubio tra il gusto elegante e il sentore speziato dei grani di pepe nero, dando vita ad una pasta compatta e profumatissima. Al palato sprigiona il sapore deciso e la complessità dei suoi aromi. Esotico.

In its gorgeous, unmistakable shape, it expresses a perfect combination of the elegant taste of the aged cheese enriched by the spicy scent of Indian black pepper grains, creating a very fragrant cheese. On the palate it releases the strong taste and complexity of its aromas. Exotic.